News Update
January 11, 2019
Here's the latest news from Queens Park Tennis Club.
JUNIORS: The new winter programme starts this weekend, with weekly sessions for young players of all standards, every Saturday and Sunday morning. Details below. Contact coach Jimmy to book. Please share.
VENUE HIRE: We are happy to say that the clubhouse is now being used as a year round venue, bringing revenue into the club. Bookings for 2019 include BeeZee Bodies (Thursday mornings) and Centre Church (Wednesday evenings). Please spread the word to potential clients, and remember there is a chunky discount for full adult members. See website for details: http://www.qptc.co.uk/venue/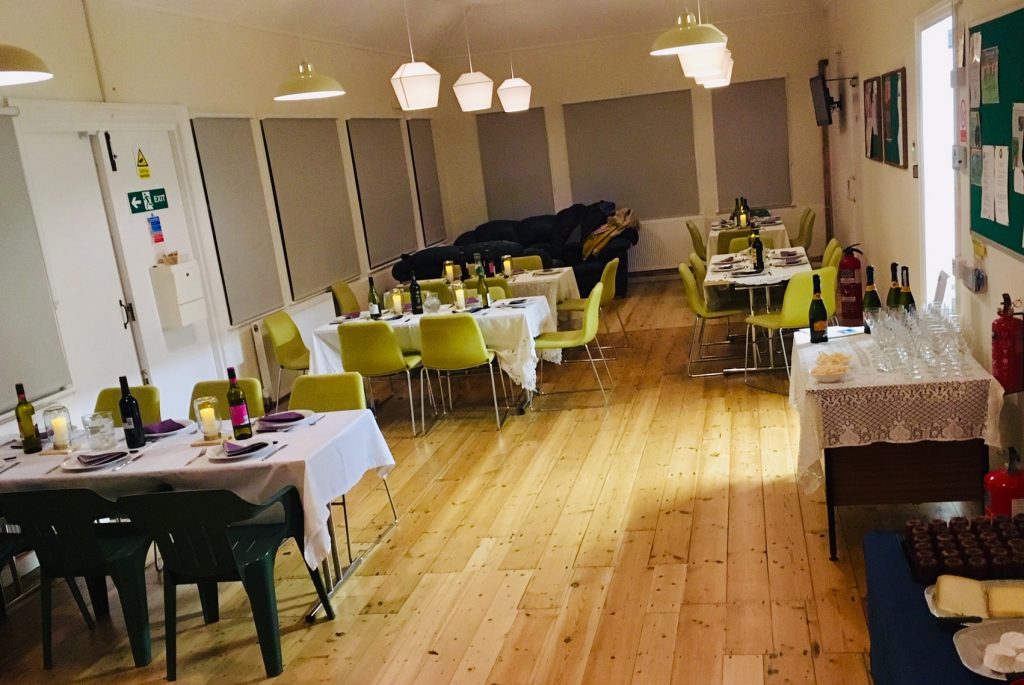 HELP PLEASE: QPTC is looking for an accountant to help audit our books. It's not a massive job, but some professional help would be much appreciated. Please contact admin@qptc.co.uk
CLUB SESSIONS: Slowing down for winter? Not really. As well as heaps of club sessions, members old and new will want to connect with other players via popular WhatsApp groups, a great way to keep in touch and set up games. [*] Current sessions:
Mondays 11am
Tuesdays 2pm
Friday 2pm
Saturday 2pm for improvers
Sunday 2pm
[*] QPTC Fancy a game? for anyone wanting a game out of normal club sessions.
Saturday Club QPTC for beginners, improvers and those who might not feel confident joining in a club session with more experienced players.
Please contact Pauline if you would like to join one of the above.
WHEELCHAIR ACCESS RAMP: the council has submitted a planning application to install a ramp/pathway to allow wheelchair access. It has been under discussion for a while, and the concept is welcomed by QPTC directors. This is is a council initiative, which they are paying for. We suggests members take a look at the details online and leave their thoughts in the 'comments' section, where there are already some strong opinions being expressed.
https://planningapps.brighton-hove.gov.uk/online-applications/simpleSearchResults.do?action=firstPage
QUIZ NIGHT: it's not all work. QPTC is hosting a quiz night at the clubhouse on Friday 15 February, so there will be no table tennis that night. We anticipate a full house of eight teams of four (max), so 32 in total. Start putting your foursomes together to cover all the major areas of knowledge (Wimbledon, 70s pop, Coronation St, the Albion etc). Entry details to be published soon on the website. No mobiles, obvs.
NEW MEMBERS: We don't normally see many new players joining in January, but the upward curve in our adult membership continues, which is great news. Pauline writes: "a warm welcome to all our new members: Eva, Salvatore, Harry, Alex, Julian, Michael, Kate and Kristian." (Congratulations guys – you passed the Pauline Test.)
WORLD TOUR: After successful visits to India, France and Indonesia, where shall we head to next? We're looking for keen wannabe MasterChefs to take on the challenge of supplying a feast of exotic cuisine to 25 souls. It's a lot of work – and a lot of fun! Get in touch.
FIRE DOOR AND ALARM: For the safety of our members and visitors, we have installed a new fire door in the ladies loos. This should only to be used in an emergency – the alarm will go off if you open the door. Regular users should ask Mel for the alarm code details. IMPORTANT: the smoke alarm is very sensitive, and even the steam from a vape will set it off. Fact.
LOAD OF RUBBISH: on court bins are there for your use, but if you have recyclable stuff you no longer need, like ball cans, empty plastic bottles etc, do us a favour and take it away with you and recycle it responsibly. Take it in, take it out. You know it makes sense.